Why Sikk Algos?
TalkSikk provides innovative, data-driven tools to empower traders and investors. Our suite of solutions includes real-time financial market indicators, trading tools, and investment strategies based on historical data. While our solutions offer valuable insights, it's important to clarify that they are not intended as financial advice. The decision to execute a trade is solely up to the user.
Our customer support team is dedicated to providing reliable and prompt assistance. However, please note that they cannot provide financial advice. We pride ourselves on our transparency and fairness. Our pricing options cater to traders and investors of all levels, with no hidden fees or add-ons. Choose from our competitive monthly subscription plans to access all our indicators. Alternatively, test our tools risk-free with our free 3-day trial period.
We are committed to elevating your trading and enhancing your investment strategies. Join us today and experience why we're the preferred choice for traders and investors seeking cutting-edge financial market indicators.
Popular
ESNQ Algo
This is our Main Trading Edge Indicator formally known as Momo. This particular tool can provide key insight into an analyzed measured move before it happens.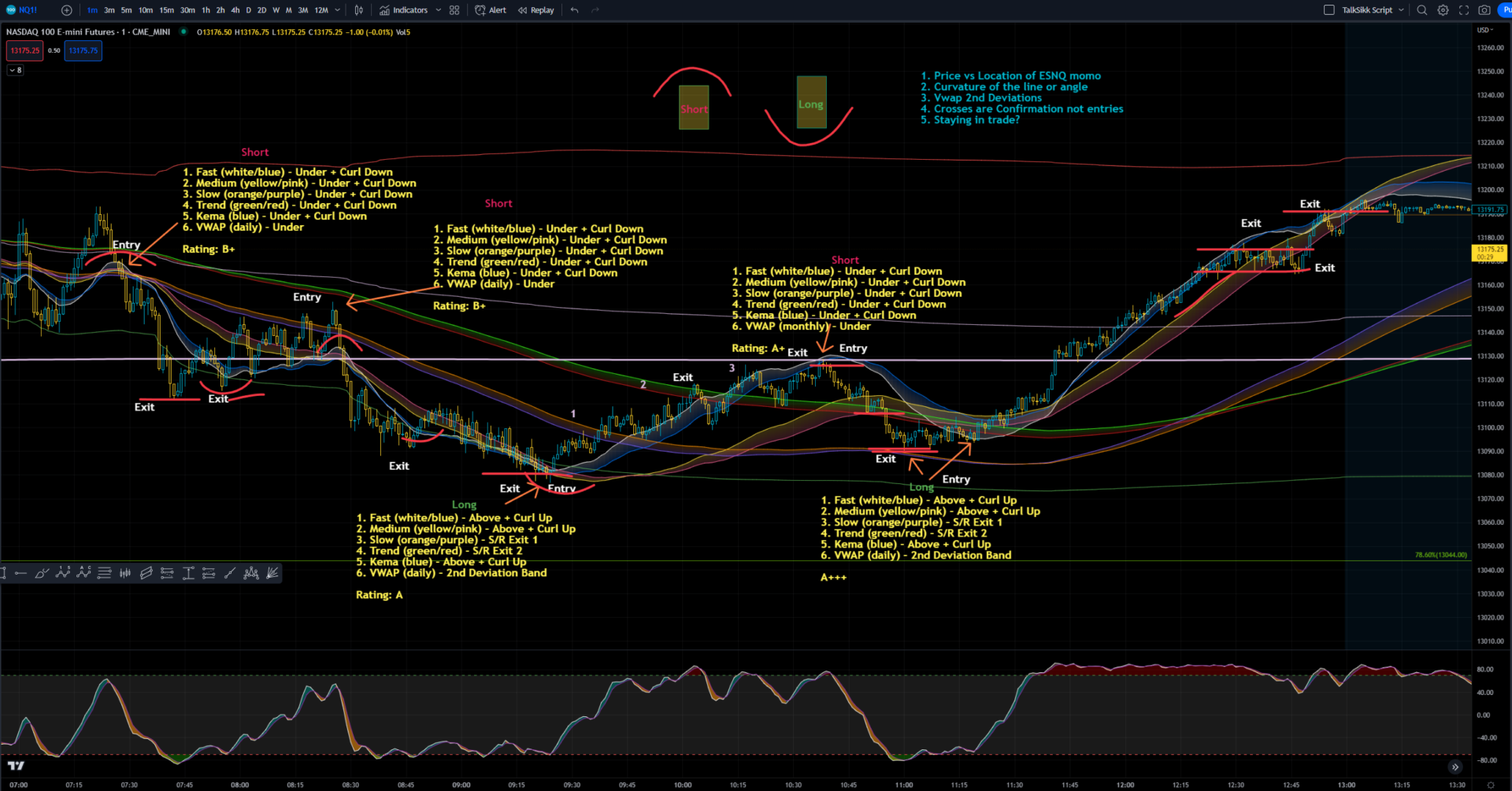 SMI Algo
One of our more well tuned and crafted osclillation indicators. SMI provides you the best information of oversold vs overbought and pairs well with divergences.
BOP Algo
Balance of Power can show the shift of power between buyers and sellers. BOP can visually show control alternation even on multiple timeframes.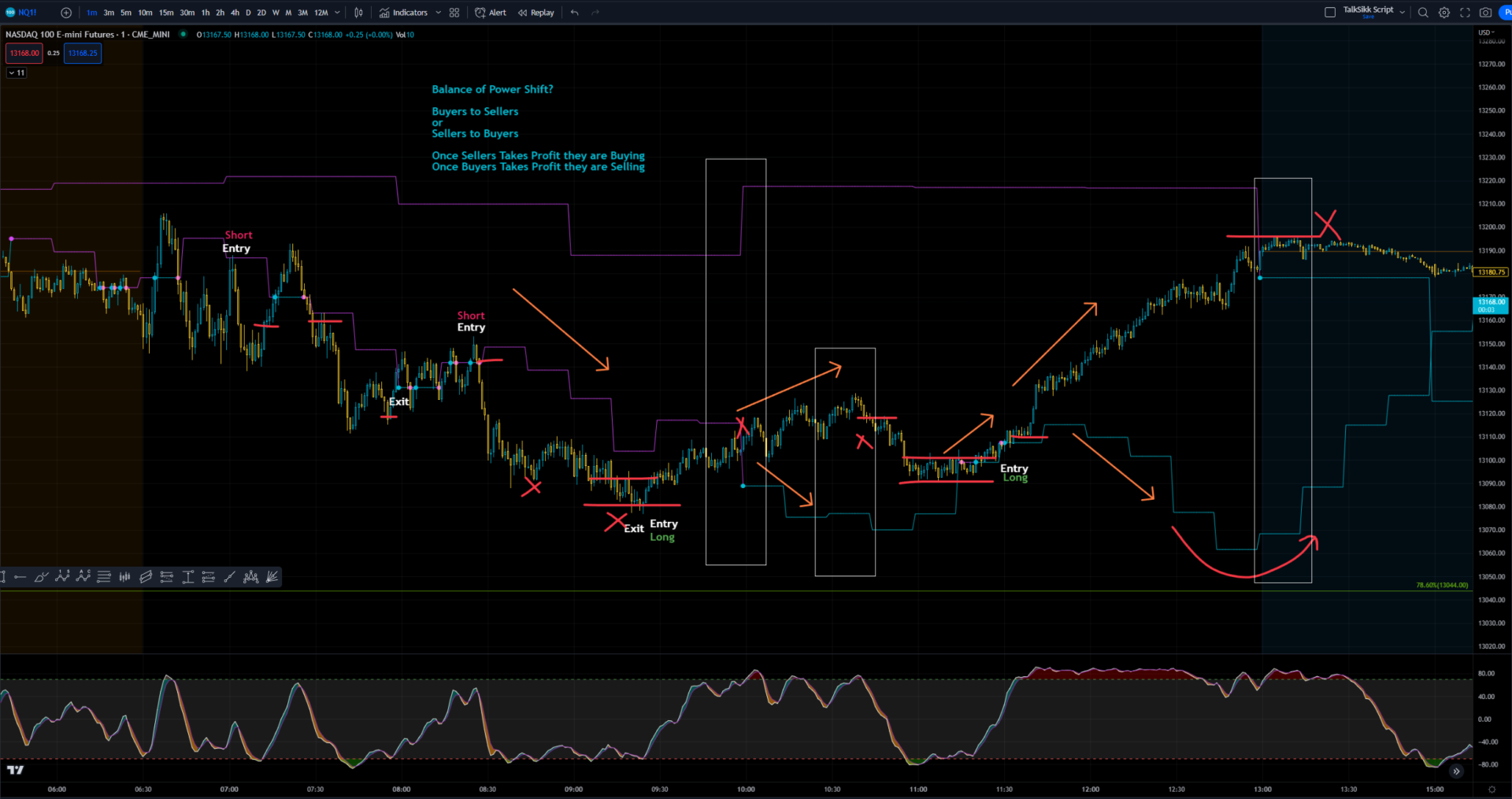 Coming Soon
IBB Algo
Initial Balance Breakout aka Opening Range Breakout
VPR Algo
Golden VWAP Levels
Custom Algo
We can definitely create customized indicators that you may request us to build. Please reach out to us and use the link below to get in touch!